if you're looking for the best home theatre store in Gurgaon, Delhi, you need not look any further. Eleser is a premier Home theater store in Gurgaon, delhi and offers a complete range of home theatre services, from Home theatre design, Home theatre installation to setup and automation, that will transform your living space into a fully immersive cinematic experience.
Home Theatre Design and Installation
Eleser specializes in designing and installing fully acoustic home cinemas, which means that the sound and the video quality will be top-notch. A home theater or home cinema typically includes a range of components such as
AV receivers
Speakers
Soundbars
Subwoofers
Projectors
Projector Screen
More
To get the best possible experience, it's important to place these devices in the right location, and this is where professional installation comes in. Eleser offer a sales of AV receivers, amplifiers, speakers, soundbars, subwoofers, projectors, and more.
Buy AVR, Amplifiers, Speakers, Subwoofers, Projectors Online at TimesAudio Shop
Home Automation & Acoustics
Acoustics play a crucial role in determining the quality of the sound. We use acoustic panels and materials to ensure that the sound is properly dispersed throughout the room, creating an immersive audio experience.
Eleser also offer a range of Home automation solutions, including smart lighting, automated shades, and remote control systems. With automation, you can easily control different components of your home theatre system from a single device, creating a seamless and convenient experience.
Home theatre Setup Cost
When it comes to home theatre setup cost and budget, it can vary widely depending on the components, the design, and the level of personalization. At Eleser, the cost of a basic home theatre can start anywhere from 3 lakhs and can go up to 20 lakhs, depending on the specifications.
A basic home theatre usually consists of a projector, a screen, an AV receiver, a set of speakers, and a subwoofer. The cost of each component can vary depending on the brand, the specifications, and the features. At Eleser, the team can help you select the right components that suit your requirements and budget.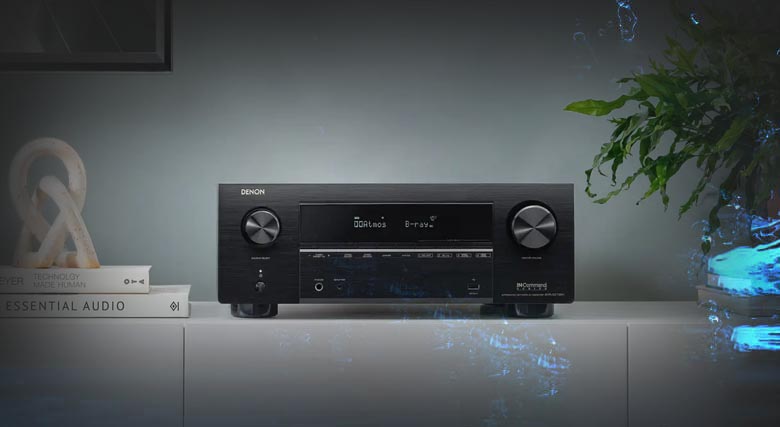 Home Theatre Experience
One of the best things about Eleser is that they offer a first-hand experience of their home theatres. This means that you can actually sit in one of their installed home theatres and experience the full range of their services before making a purchase decision. This is a great way to ensure that you're making an informed decision and getting the best possible home theatre experience for your money.
Home Theatre Dealer in Gurgaon, Delhi
Eleser is also the dealer of finest Home theater brands such as:
Anthem Dealer in Gurgaon
Arcam Dealer in Gurgaon
Bang & Olufsen Dealer in Gurgaon
Bowers & Wilkins Dealer in Gurgaon
Bose Dealer in Gurgaon
Cambridge Audio Dealer in Gurgaon
Dali Dealer in Gurgaon
Definitive Technology Dealer in Gurgaon
Denon Dealer in Gurgaon
Devialet Dealer in Gurgaon
Dynaudio Dealer in Gurgaon
Elac Dealer in Gurgaon
Emotiva Dealer in Gurgaon
Focal Dealer in Gurgaon
Hegel Dealer in Gurgaon
Jamo Dealer in Gurgaon
Kef Dealer in Gurgaon
Klipsch Dealer in Gurgaon
Krell Dealer in Gurgaon
Luxman Dealer in Gurgaon
Marantz Dealer in Gurgaon
Mcintosh Dealer in Gurgaon
Martin logan Dealer in Gurgaon
Marshall Dealer in Gurgaon
Monitor Audio Dealer in Gurgaon
Nad Dealer in Gurgaon
Nakamichi Dealer in Gurgaon
Onkyo Dealer in Gurgaon
Paradigm Dealer in Gurgaon
Pioneer Dealer in Gurgaon
Polk Audio Dealer in Gurgaon
Q Acoustics Dealer in Gurgaon
Quadral Dealer in Gurgaon
Rega Dealer in Gurgaon
Revel Dealer in Gurgaon
Rotel Dealer in Gurgaon
Sonos Dealer in Gurgaon
Sonus faber Dealer in Gurgaon
Sunfire Dealer in Gurgaon
Svs Dealer in Gurgaon
Wharfedale Dealer in Gurgaon
Yamaha Dealer in Gurgaon